The Oral Maxillofacial Practice was established in July 2003 to provide comprehensive oral and maxillofacial surgery services to patients in Singapore and the region. The practice has two full-time specialists in oral and maxillofacial surgery Dr Shawn Goh Siak Shyong and Dr Eric Lye Kok Weng. They are supported by an able team of dental associates who provide necessary dental treatment ancillary to oral surgery.
The initial setup was at Mount Elizabeth Hospital and Camden Medical Centre. As the practice expanded, In August 2012, our current clinic and surgical centre relocated to Mount Elizabeth Novena Specialist Centre. With growing demand for our services, our practice further expanded with the practice celebrating the launch of our second clinic back in Camden Medical Centre in April 2015.
The Novena clinic and surgical centre has 8 treatment rooms and 2 fully-equipped surgery rooms, and our Camden facility comprise of 3 treatment rooms and a designated surgical room. Both branches are equipped with recovery areas, and comprehensive x-ray facilities, including state of the art Cone Beam CT scans.
Our reception and waiting areas have been designed with the patient in mind to ensure that they are as relaxed and comfortable as possible, while awaiting consultation and treatment. Our facility also serves as an education and training centre for general dentists in Singapore and the region, who are interested in advanced training in oral maxillofacial surgery-related topics. We conduct seminars and courses on a variety of topics such as the Management of Impacted Wisdom Teeth, Medical Emergencies in Dental Practice, Bone Grafting and many others.
Dr Shawn Goh Siak Shyong
BDS (Singapore), FRACDS (Australia), MDS (OMS) Hong Kong, FAMS (Singapore), MOSRCS (Edinburgh)
Dr Shawn Goh Siak Shyong graduated from National University of Singapore with a Bachelor of Dental Surgery in 2000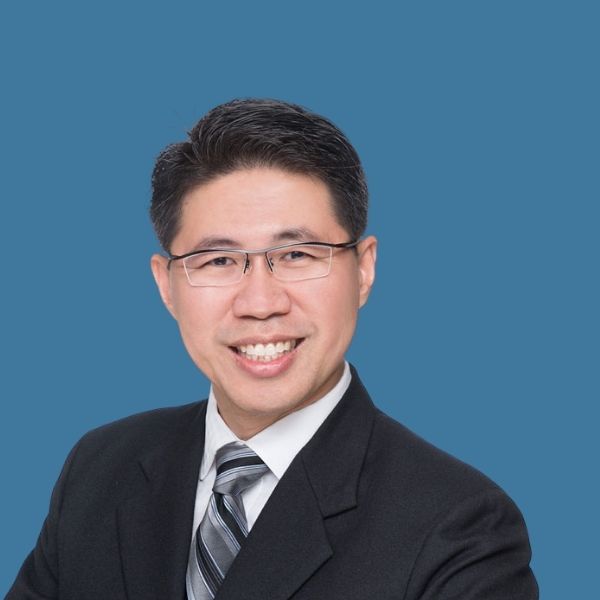 Dr Eric Lye Kok Weng
BDS (Singapore), FRACDS (Australia), MDS (OMS) Singapore, FAMS (Singapore) PhD (Raboud University of Nijmegen)
Dr Eric Lye Kok Weng graduated from National University of Singapore with a Bachelor of Dental Surgery in 1998
Oral maxillofacial surgery is a specialist branch of dentistry. In Singapore, an oral maxillofacial surgeon undergoes 4 years of dental education plus 3 or more years of postgraduate in-hospital surgical training. An oral maxillofacial surgery trainee spends significant time rotating through related medical fields such as otolaryngology, anaesthesiology, general surgery and plastic surgery.
Oral maxillofacial surgeons specialise in disorders of the mouth, teeth, jaws and facial structures. The scope of oral and maxillofacial surgery encompasses diagnosis, surgical and related management of various conditions such as impacted/embedded teeth (particularly wisdom teeth), misaligned jaws, facial pain and trauma, snoring/obstructive sleep apnoea and oral cancer.
Working in collaboration with the restorative dentist, the oral maxillofacial surgeon also offers patients suffering from permanent tooth loss an excellent alternative to natural teeth, in the form of dental implants.
Oral maxillofacial surgery procedures may be carried out in an office (clinic) setting or in a hospital environment. Local anaesthesia, intravenous sedation and general anaesthesia are various options for pain relief available in the oral and maxillofacial surgery clinic, depending on the patient's needs and the procedure involved.
"Dr Shawn Goh is a very competent dental surgeon who is very patient, friendly and makes you feel at ease when performing the wisdom tooth extraction. His charges are very reasonable and I highly recommend him for any wisdom tooth surgery! Thank you, Dr Goh!"
"Dr Shawn is an excellent surgeon. We have trusted him with many of my family members extractions, highly recommended for wisdom tooth extraction. He is also sincere, empathetic and charges very very reasonably."
"Most pleasant experience with a dentist so far. Very professional and the dentist makes patients comfortable and worry-free! I had a root canal procedure with another dentist prior to going here and I experienced nothing but pain there. I had to get it redone in this clinic and Dr. Leeroy just did a wonderful job - zero pain and I got to watch James Bond while he was fixing my tooth. I definitely recommend this clinic"
From the moment you get in touch with the Oral Maxillofacial Practice, we want you to feel that our professional specialists can transform your dental care into a truly wonderful experience. Our job is to listen to you, educate you, and respect your decisions. Here at the OMFP, you will enjoy high-quality and long-lasting dental treatment in a relaxing caring environment.